Component Lab
Lab Introduction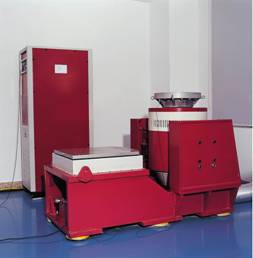 CCIC-SET is one of the most recognized professional testing labs of CCIC, well-known in the industry for our broad-based product coverage, state-of-the-art equipment and a team of specialists. The laboratory, with ISO 17025 accreditation, operates in compliance with the most standardized management system to ensure quality and timely delivery of services to our customers.
Since 2013, CCIC-SET stated to develop our components laboratory for IT, AV, switches for appliances, and electromagnetic interference suppression capacitor capacitors. At present, we are still one of the few laboratories for electronic components in domestic and international testing sector.

Lab Configuration
Our Strengths

1. CCIC-SET has longstanding experience in the fields of CCC certification for IT and AV products according to national standard equal to IEC 60950 and IEC 60065. In addition to that, the expertise of CCIC-SET staff and advance testing instruments offer the best conditions for accurate consulting we give to our customers.

2. As for UL and VDE certification, CCIC-SET specialists have longstanding experience with UL product certification and factory inspection, able to give manufacturers effective technical guidance and assistance on engineering design and production inspection arrangements.

3. As a subsidiary of CCIC, CCIC-SET always has strong support from the CCIC headquarters. We continuously expand our testing and certification capabilities to ensure timely and efficient delivery of certification services and report issuing to our customers.
International certification of IT/AV

Certification standards

IEC 60950 for IT Products (UL 60950 is equal to IEC 60950)

IEC 60065 for AV Products (UL 60065 is equal to IEC 60065)
Certification marks

According to customer needs,we can provide CQC, VDE, UL and many other international famous certification services. Certification marks are as follows:

UL,CQC,VDE
Testing of switches for appliances

CCIC-SET provides testing for switches for appliances in accordance with the following standards

Standards

1. GB 15092-1 Switches for Appliances-Part 1: General Requirements (Equal to IEC 61058-1)

2. UL 61058-1 Switches for Appliances-Part 1: General Requirements (Equal to IEC 61058-1)

Product scope

Rocker switch

Lever switch

Push-button switch

Cord-operated switch
Testing of electromagnetic interference suppression capacitor

Standards

(1) GB/T 14472-1998 Fixed Capacitors for use in electronic equipment, Part 14 Sectional Specification: Fixed Capacitors electromagnetic interference suppression and connection to the supply mains (Equal to IEC 60384-14)

(2) GB/T 2693-2001, Fixed Capacitors for use in electronic equipment, Part 1: Generic specification (Equal to IEC 60384-1:2013)